#12 Memphis Captures Fifth Straight Win After 1-0 Victory at UTSA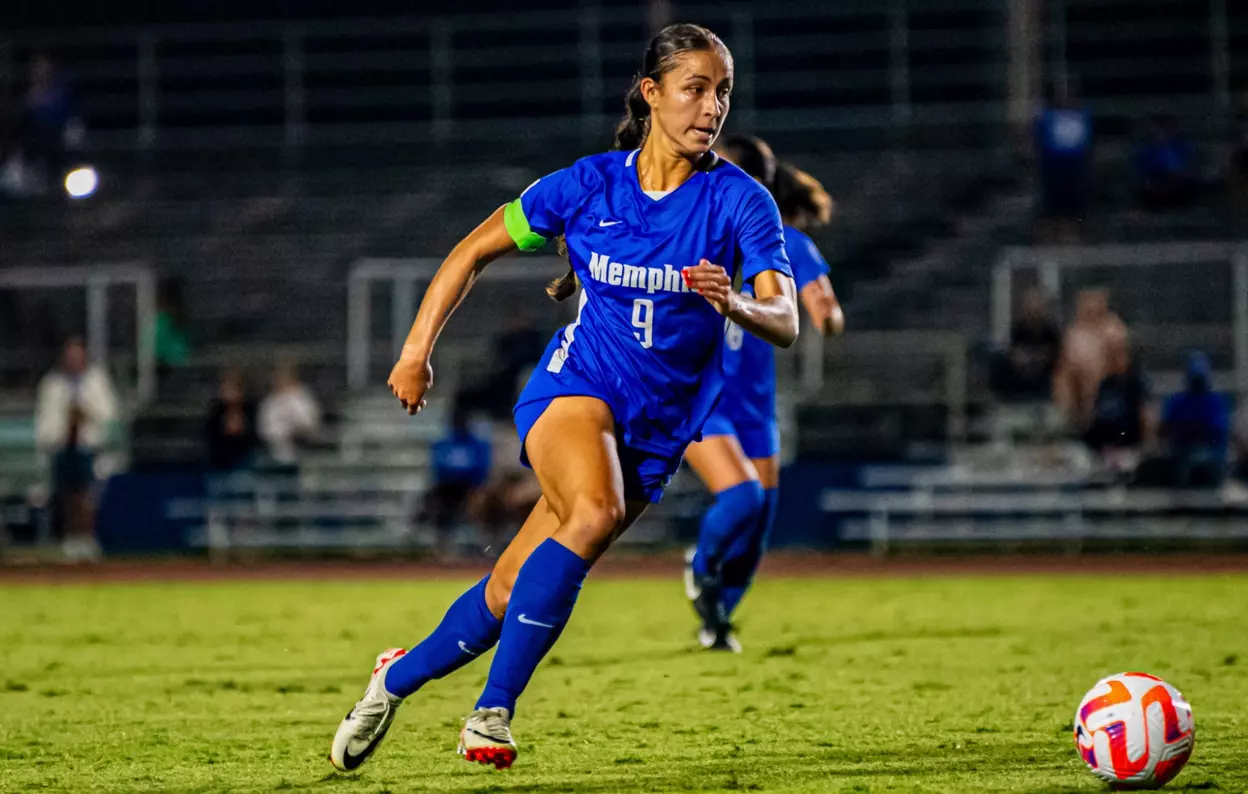 #12 Memphis captured their fifth consecutive win after defeating UTSA by a score of 1-0 on Thursday night. Overall, the victory gives the Tigers their eighth overall win and their second win in conference play.
Overall, the Tigers' offense outbattled UTSA in the shot category, leading to the one-goal difference.
Runnin' to another 𝗪𝗜𝗡!#GoTigersGo pic.twitter.com/GCr4OdE83p

— Memphis Women's Soccer (@MemphisWSoccer) September 22, 2023
All Memphis in the First 45
On paper, Memphis was expected to control this match as the 12th-best team in the nation.
They did just that in the first half, with a 43rd minute strike by Saorla Miller vaulting the Tigers into the lead. Miller let it rip off a pass from Mya Jones and Memphis went up 1-0 at the half. The goal is Miller's eighth of the year and Jones' seventh assist on the season.
43' | TIGERS GOAL!

Miller with a strike to put Memphis on top just before the break!

MEM 1, UTSA 0 pic.twitter.com/nIKesh52DB

— Memphis Women's Soccer (@MemphisWSoccer) September 22, 2023
UTSA attempted to capitalize on chances at the keeper, but they were held scoreless.
Memphis Substitutions
Anne-Valerie Seto for Izzy Monck (28′)
Honoka Hamano for Lilly Huber (28′)
Yui Suetsugu for Anna Hauer (34′)
Memphis Holds On
In the second half, the Tigers played like the team that was down at half. UTSA's failure to score eventually put the game out of reach as the Roadrunners' first shot of the half came late.
Memphis fought for the insurance goal but could not capitalize on any chances in the box or from set pieces. Time ran out and Memphis walked out of San Antonio with another convincing win.
Memphis Substitutions
Anna Hauer for Grace Stordy (45′)
Izzy Monck for Yui Suetsugu (45′)
Sarah Granno for Anna Hauer (66′)
Anna Hauer for Saorla Miller (75′)
Delaney Tellex for Mya Jones (77′)
Saorla Miller for Sarah Granno (80′)
Mya Jones for Delaney Tellex (82′)
Post-Game Analysis
Overall, the Tigers keep winning. The late-game defense is one of the best in the nation as the team has consistently prevented late chances.
While the offense does their part, it's the defense keeps this team afloat. When the offense cannot get an insurance goal, that's when the defense steps up to make everyone's job easier.
The player of the game for the Tigers is Mya Jones. Yes, I know, Saorla Miller scored the game's only goal. However, Jones' efforts made many of their chances possible with her excellent dribbling and passing. Plus, she fired two shots on goal that nearly put Memphis in the driver's seat.
Next up, Memphis travels back home to face a tough SMU team. The match is on Thursday, September 28th at the Track and Soccer Complex. Kickoff is at 7 p.m. on ESPN+.