Malcolm Dandridge Announces Return to Memphis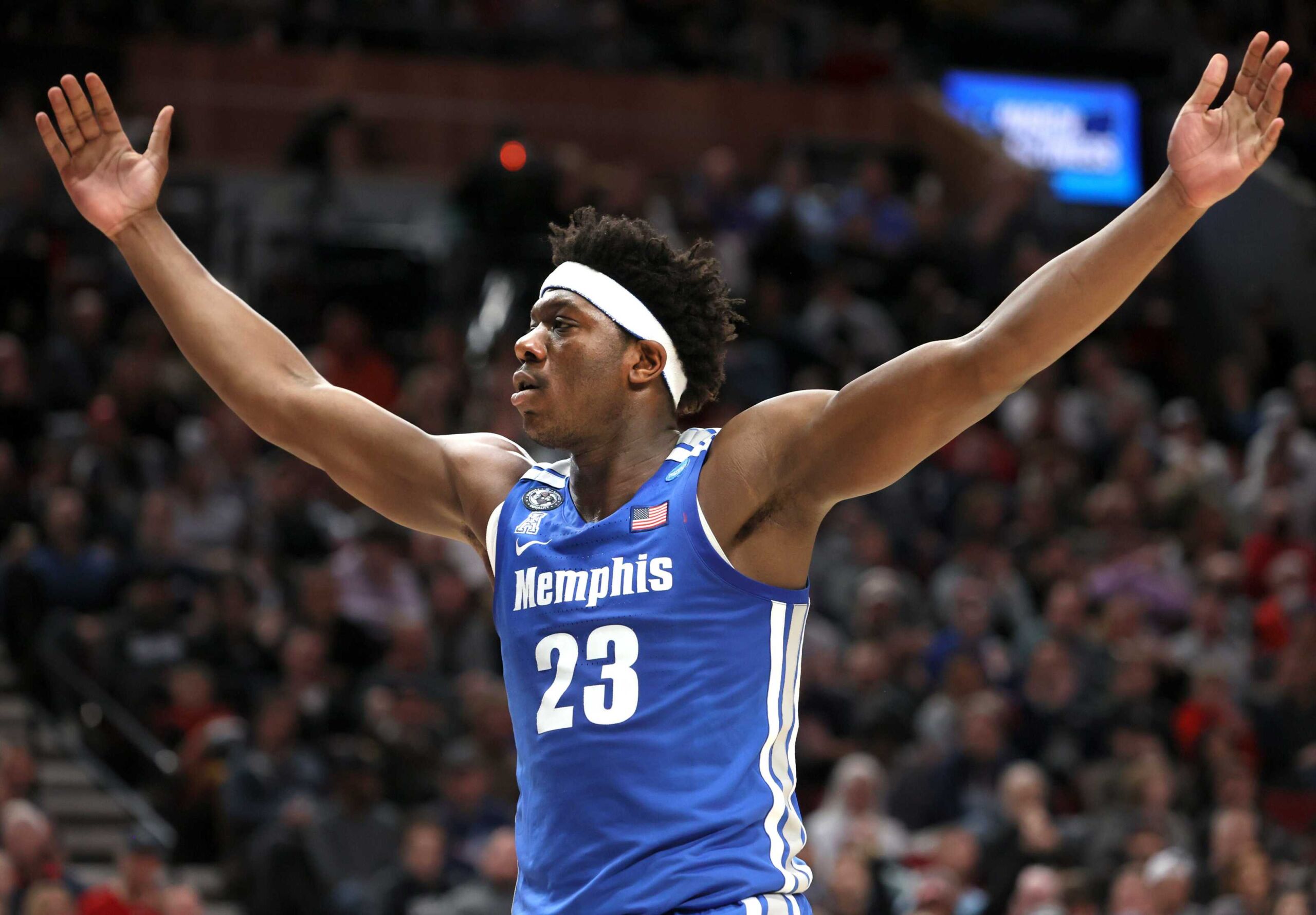 Malcolm Dandridge will play his fifth and final season for Memphis, he announced today.
This marks the end of one of the wildest recruitments of the off-season. Dandridge received interest from Michigan, Gonzaga, West Virginia, Saint Louis, and more. Today, however, he withdrew his name from the transfer portal to return home.
"The decision to withdraw from the transfer portal has been the result of careful consideration and reflection of the personal growth I've undergone both on and off the court," Dandridge said in an announcement on social media.
Dandridge averaged 5.7 PPG and 3.6 RPG in 14.5 minutes per game for the Tigers last season.
What Dandridge's Return Means 
Dandridge is one of the final pieces for a complete Memphis roster. DeAndre Williams' waiver situation is still in limbo, so getting a big like him back in the fold is big for Penny Hardaway.
With his return, Dandridge gets added to a frontcourt needing depth behind starter Jordan Brown and reserve Nick Jourdain. He's a physical center on both ends of the court who can slide in at the center position when Brown is on the bench.
Dandridge is a known commodity, which is important for a Memphis team with so many new faces. He provides value on the defensive end and will help offset some of what the Tigers lost when Teafale Lenard Jr. and his defensive capabilities departed earlier in the off-season.
The level at which he impacts this Memphis team will likely depend on his health. Dandridge, who has dealt with nagging injuries throughout his career, is recovering from a PRP injection in his knee. Dandridge, however, should be good to go for this season, sources tell the Tiger Blueprint. If he can stay healthy and on the court, he will undoubtedly have a positive impact.
"I've chosen to return to where it all began, in my city, embracing the journey ahead," he said.
Welcome back, Big Dawg Malco!