Memphis Defeats LeMoyne-Owen College in Final Exhibition Game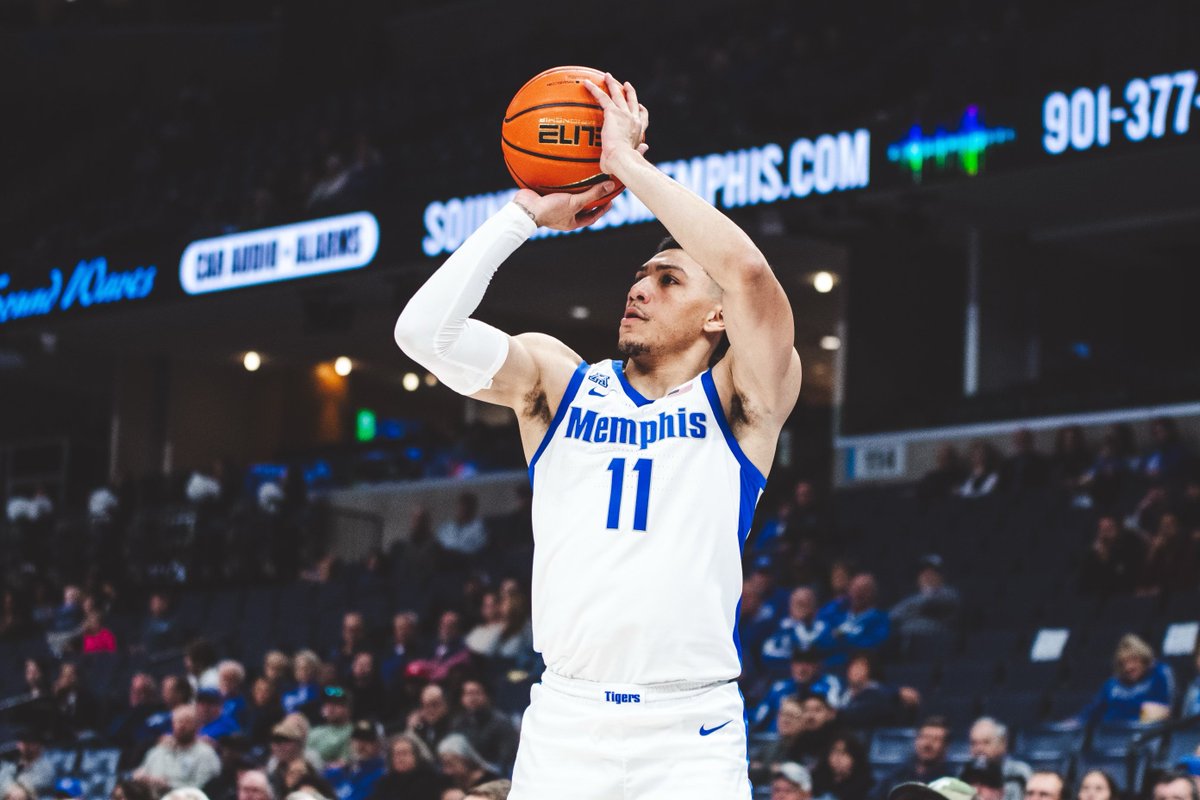 In their final preseason tune-up before the start of the 2023-24 season on Monday, the Memphis Tigers hosted LeMoyne-Owen College at the FedEx Forum on Thursday night. The Tigers would dominate on the way to a comfortable 104-63 victory.
Memphis Overcomes Slow Start
Early in the first half, Memphis struggled to rebound and got out-hustled. However, the Tigers were able to use their size to earn second-chance opportunities on the offensive end and find a rhythm on that end.
Senior forward David Jones scored eight of the first 10 points for Memphis to get his team going offensively in the early stages of this matchup. The St. John's transfer finished with 17 points and four steals on the night, both of which were team-highs.
In the first half, the Tigers held LeMoyne-Owen to just 26 points on 25% shooting from the floor. They jumped out to a 41-26 lead at halftime and never looked back.
Second Half Run
Penny Hardaway made some necessary adjustments and said the right things in the locker room at halftime. Memphis went on a 20-0 run early in the second half to build a 34-point lead. 
As a team, Memphis shot 59.7% from the floor (37-62 FGs) for the game. They dished out 23 assists and shot 40% from three-point range (10-25 3FGs) on the night. The Tigers outrebounded LeMoyne-Owen by 18. 
Five Tigers scored double-figures in the win. David Jones led them with 17 points, while Jordan Brown had 14, Jaykwon Walton had 13, Nick Jourdain had 12, and Malcolm Dandridge scored 10. Jones and Jahvon Quinerly combined for eight steals. Quinerly missed the first exhibition contest due to a minor injury.
Memphis' defense dominated the game, forcing 19 turnovers, 14 steals, and collecting three blocks. David Jones was effective on the defensive end, leading the Tigers with two blocks.
While the exhibition games won't count in the rankings, Tigers fans got yet another look at the version of this year's squad. Next up, Memphis will tip off the regular season with a home opener against Jackson State on Nov. 6 at 7 P.M. The game will be televised on ESPN+.