Memphis vs. Jackson State Preview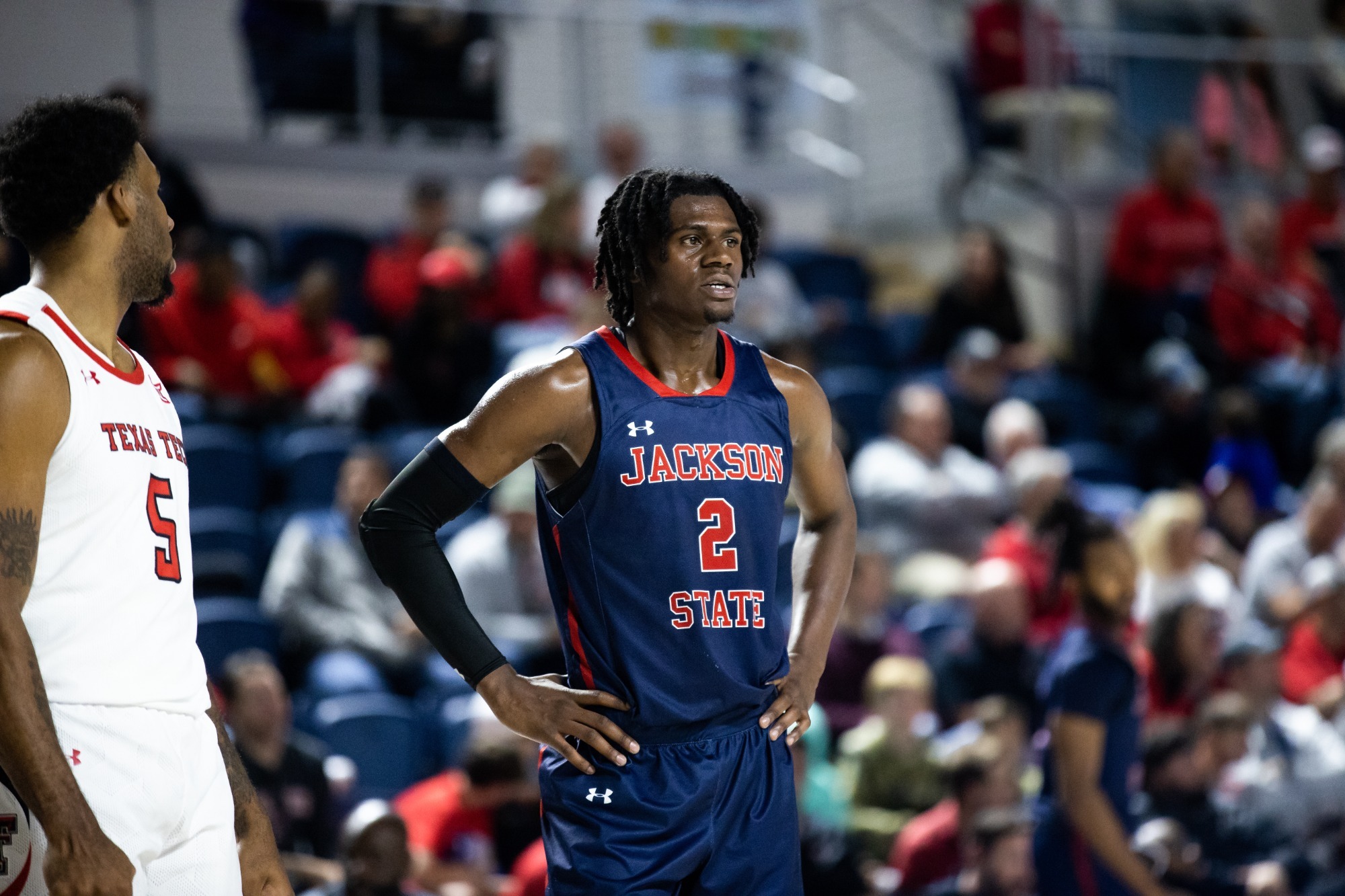 Penny Hardaway and the new-look Memphis Tigers open the 2023-24 campaign against Jackson State at the FedEx Forum. The game is set for Monday, November 6th at 7:00 P.M. CT. Fans can watch the Tigers opener on ESPN+.
What can Memphis expect from Jackson State?
Jackson State Roster Preview
Jackson State is an HBCU program playing out of the SWAC. They are coached by former NBA player Mo Williams, who heads into his second year leading the Tigers.
The team returns their entire starting lineup from last season when they finished 14-19 and placed third in the SWAC. Last season, the Tigers had intriguing results, including defeating SMU and taking programs like Michigan, Mississippi State, and Tulsa down to the wire.
The biggest news of the off-season for Jackson State came in late September when incoming Ole Miss transfer Daeshun Ruffin announced that he would be out for the entire 2023-24 season. Ruffin, a former top-75 recruit and one of the preseason favorites for SWAC POTY, tore his ACL and will be a massive loss for Williams and company.
Backcourt Rotation
The loss of Ruffin puts more pressure on Ken Evans Jr., a redshirt junior guard who led the Tigers in scoring last season. Evans is a versatile scorer and a shooting threat from the perimeter, as he connected on 38 of his 109 triples during the 2022-23 campaign. This was good for a 34.9% mark.
Senior Chase Adams and junior Coltie Young are expected to round out the starting backcourt for Jackson State. Adams, a former middle school YouTube sensation, runs the point for the Tigers. The 5'8 guard started 21 games for the Tigers last season while leading the team in assists. Young is a 6'3 guard who takes most of his shots from the perimeter. He shot a whopping 253 threes last season and made 84 of them. This included a 7-11 performance from three in a close loss to Mississippi State when he scored 23 points.
The backcourt rotation is deep and is headlined by a quartet of returning guards. Juniors Jayme Mitchell (6.3 PPG), Keionte Cornelius (6.3 PPG), Jalani Bell (2.1 PPG), and sophomore Keiveon Hunt (3.2 PPG) are all back for the Tigers. JUCO guard Cowandric Samuel is a versatile chess piece who stuffs the stat sheet. Samuel was a teammate of Daeshun Ruffin's in high school.
Frontcourt Rotation
Both primary frontcourt starters from last season return for Jackson State. Zeke Cook, a 6'6 junior, is a hard-working player on both ends. He averaged 7.2 PPG and 5.9 RPG last season and could be in line for a breakout junior campaign. Senior Romelle Mansel, a 6'9 forward, rounds out the starting rotation for the Tigers. He averaged 8.9 PPG and 5.4 RPG on efficient numbers.
The second notable name of Jackson State's transfer portal class is Jordan O'Neal. The 6'9 big man is an in-conference transfer who could compete for a starting spot in the frontcourt this season. He averaged 8.1 PPG and 7.1 RPG for an Alabama State team that finished 8-23.
Further frontcourt depth for the Tiger will come in the form of senior center Treyon Johnson, junior JUCO transfer Keijuan Johnson, and freshman big Tamorrian Grigsby.
Prediction
Expect Memphis to jumpstart their 2023-24 season with a comfortable win over Jackson State. While the Tigers of the SWAC were competitive with some high-major teams last season, there were plenty of others that had no issue. Expect the latter with a Memphis team that brought in plenty of talent through the transfer portal.
If Jackson State hopes to make this game competitive, last year's leading scorers, Ken Evans Jr. and Coltie Young, must step up. With the talented Daeshun Ruffin no longer in the cards for Mo Williams' squad, more will be on the shoulders of this duo. Memphis will have to ensure they don't get hot from the perimeter.
With Jackson State's lack of size, I don't imagine Memphis will have any trouble. Expect Jordan Brown to go to work in the post in this one. Not many players in the nation can handle the Louisiana transfer down low, and I don't see anything from Jackson State that makes me believe they'll slow him down. Memphis should rack up the paint points on their way to a season-opening victory.
Final Score: Memphis 88, Jackson State 53.