Four-Star Guard Jared Harris Set to Visit Memphis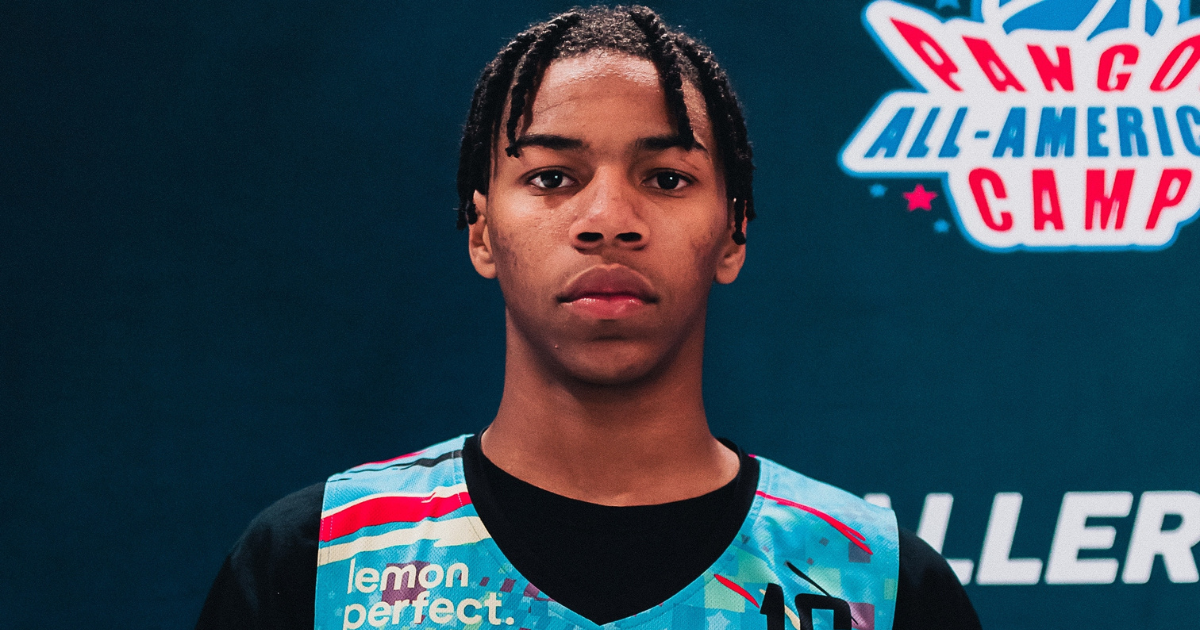 It's been a dry period for Memphis in the world of recruiting. That changed today, however, as four-star guard Jared Harris announced he would be taking an official visit to Memphis this weekend.
Harris is a consensus four-star and top-100 recruit on all five recruiting platforms, including Made Hoops, where he's ranked as the #79 player in the class.
But who is Harris as a player, and where does Memphis stand in his recruitment?
Jared Harris as a Player
Jared Harris is a 6'4, 170-pound guard from Silsbee, Texas. He plays for LivOn Basketball on the EYBL circuit.
Harris profiles as a combo guard who can play effectively at either spot in the backcourt. He possesses good athleticism, allowing him to make highlight plays in transition and finish creatively around the rim. He can beat defenders off the bounce and rise above them in the mid-range area, where he's most effective. Harris is a great slasher and is constantly putting pressure on the rim.
He isn't just an athlete, however. Harris showcases a nice pace and is effective in the pick and roll, putting defenders in jail and easily getting to his spots. Despite being 6'4, he has a long wingspan, allowing him to get in passing lanes on the defensive end. Harris has shown intriguing flashes as a pull-up creator and considerably improved his perimeter jump shot. He has a high upside, and as he continues to grow into his frame and improve as a playmaker, the sky is the limit for Harris with the tools he already possesses.
Playing for LivOn on the AAU circuit this summer, he had a few impressive performances. He scored 22 points and had four steals against Boo Williams, 18 points and five assists against Drive Nation, and 15 points and five rebounds against Team Durant.
2024 4⭐️ G Jared Harris (@Thejaredharris1) is set to visit Memphis for an OV this weekend.

Harris is a good slasher that loves to play with pace and can get to his spots in the mid-range. He's got a high ceiling.

I'm told that Memphis assistant Rick Stansbury offered him in… pic.twitter.com/uPSRnC8W48

— Hitmen Hoops Media (@HitmenHoops) September 7, 2023
His Recruitment
Assistant coach Rick Stansbury offered Harris in mid-July at a live event, per Hitmen Hoops. Harris released a top ten schools list in early August. The list included Memphis, Illinois, Kansas, Alabama, Colorado, Arkansas, LSU, DePaul, Texas A&M, and Mississippi State. He has 23 total offers.
Harris announced last week that he would be signing to a school and making his collegiate decision on November 4th. He currently has four official visits scheduled, including Memphis. The talented guard had a Kansas visit scheduled for September 1st alongside five-star prospects Liam McNeeley and Derik Queen. However, he cancelled the visit. 
Mississippi State – September 15th
Colorado – September 30th
Texas A&M – October 6th
He now adds an OV to Memphis this weekend.
On3's Recruiting Prediction Machine (RPM) lists Memphis as a leading contender for the four-star guard alongside Mississippi State. While these should be taken with a grain of salt, and Harris does not have any predictions or forecasts on any recruiting site, it's interesting to see Memphis be in the mix here.
Penny Hardaway and Memphis will look to add Harris as its first commitment of the 2024 class. They continue to recruit prospects like Curtis Givens III, Billy Richmond, and Naas Cunningham.