Memphis Women's Soccer Wins 2023 AAC Championship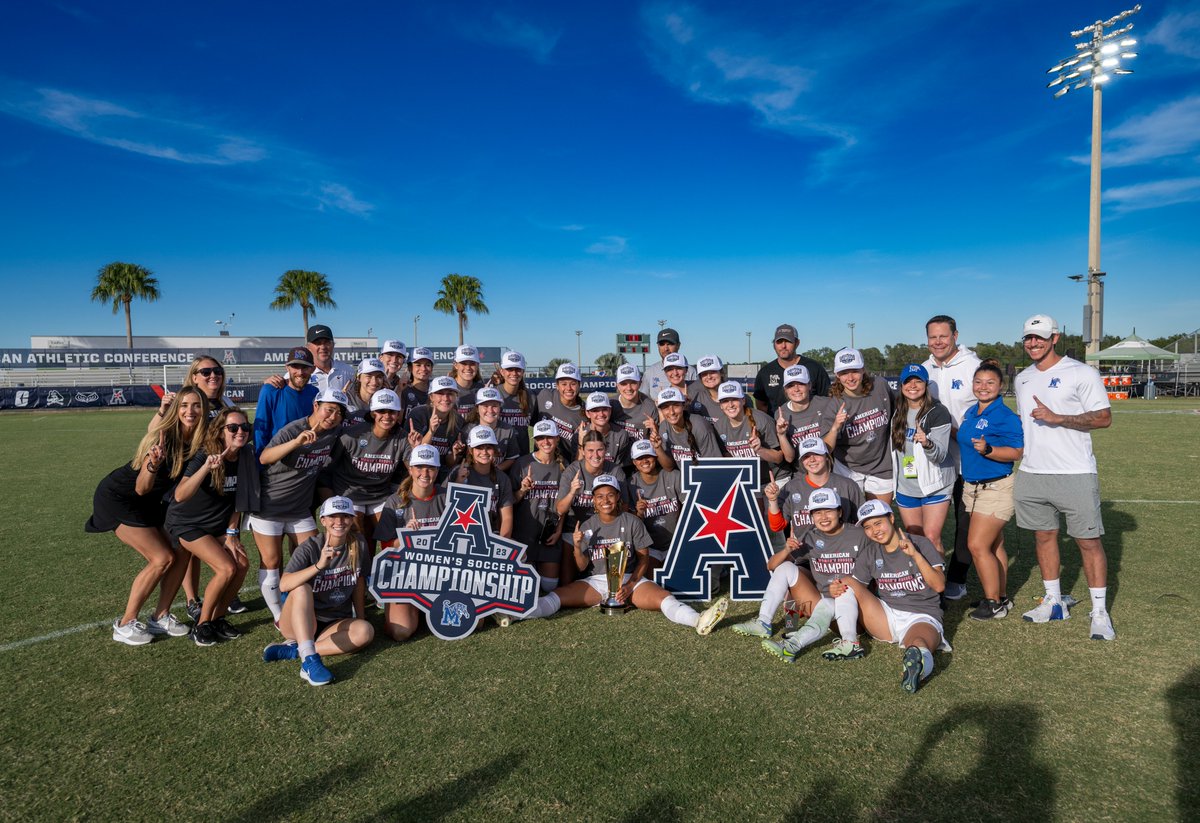 For the third consecutive season, the Memphis women's soccer team clinched the AAC Championship. This year, they maintained an unblemished record in conference play, going 12-0. The Tigers are currently on a 15-game win streak.
The team's exceptional performance has set them up for another remarkable NCAA tournament run, building on last season's achievement of reaching the Sweet 16. Let's explore the Tigers' historic season and the reasons behind their potential to go all the way.
2023 Season Recap
The 2023 women's soccer team has undoubtedly assembled one of the most exceptional squads in school history, regardless of sport. Boasting an impressive overall record of 18-1, the Tigers earned a well-deserved #3 ranking in the recent TopDrawerSoccer poll. Their dominance extends beyond the AAC, where they remained undefeated, as they secured noteworthy victories against powerhouses from the Power 5 conferences. These victories included Ole Miss, Ohio State, Iowa State, and Kansas State.
In addition to the team's collective success, individual players have also earned a multitude of accolades. As the season concluded, the conference awards were dominated by Tigers, highlighting the exceptional talent within the team.
Offensive Player of the Year: Mya Jones
Midfielder of the Year: Momo Nakao
Goalkeeper of the Year: Kaylie Bierman
Co-Defensive Player of the Year: Haylee Spray
Co-Rookie of the Year: Anna Hauer
Coaching Staff of the Year: Memphis
NCAA Tournament
After last year's Sweet 16 run, the Tigers now aim for even greater heights. Memphis women's soccer is likely to enter this year's tournament as a 2-3 seed with hopes of winning it all. Under the leadership of Brooks Monaghan, the team presents the University with its most promising chance of winning a national championship in quite some time. With the likelihood of hosting the initial rounds of play, attending and supporting this team becomes a must.
The bracket will be announced in tomorrow's selection show, with First Round play set for November 10th through the 12th.