Memphis Women's Soccer Advances to the Sweet 16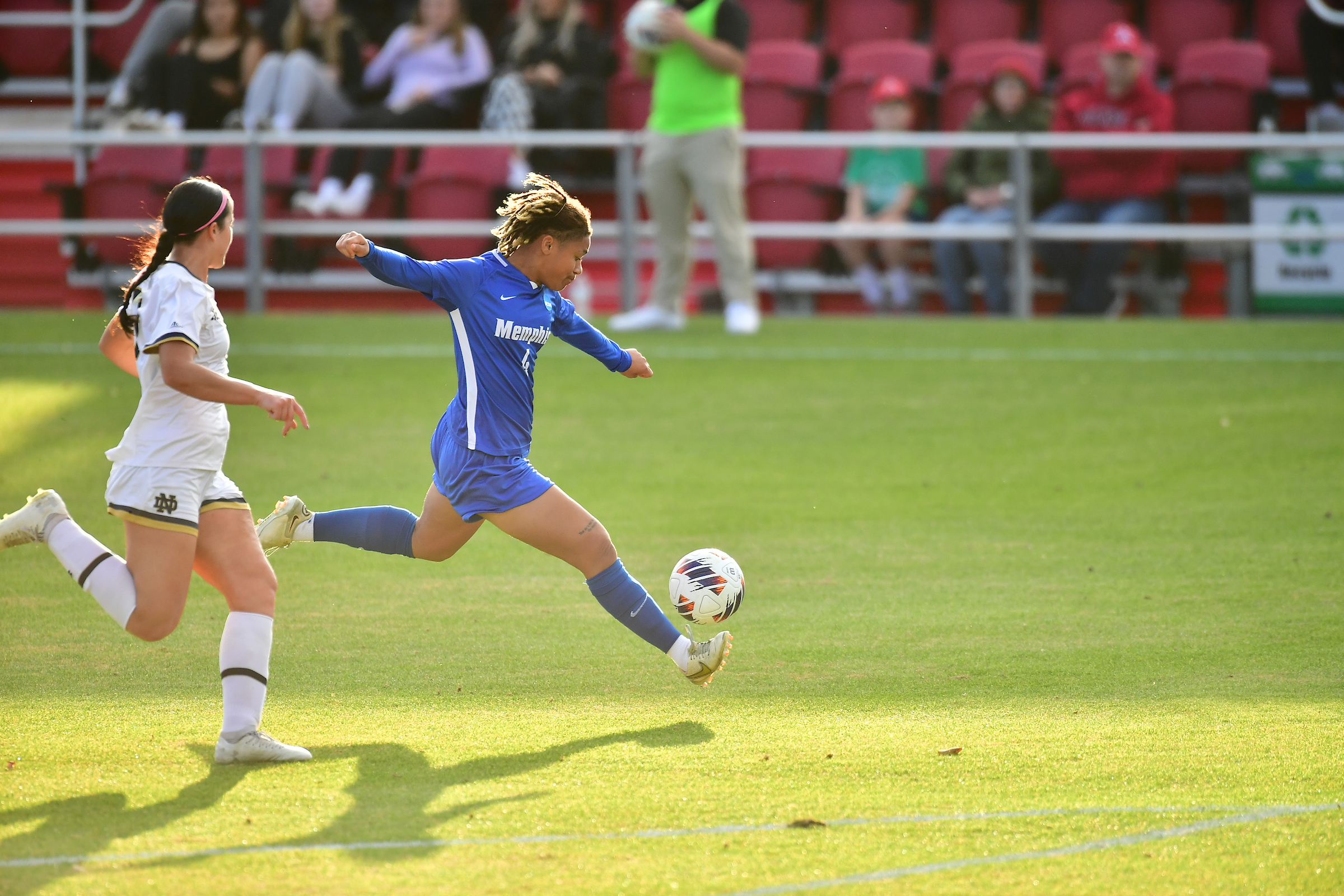 For the second consecutive season, Memphis Women's Soccer has advanced to the Sweet 16. Defeating Notre Dame, the Tigers are currently on a 17-game win streak and will face the winner of the match between Pittsburgh and Arkansas. The Tigers continue to defy expectations, showcasing why they were underseeded going into the NCAA Tournament.
Recap
At the 15-minute mark, Finley Lavin, an All AAC Freshman, scored, putting Memphis on the board first. Notre Dame had more shot attempts in the first period. Despite 5 saves by the Tigers, Notre Dame equalized, tying the match at 1 with less than 2 minutes left.
The second half remained deadlocked until the final 15 minutes when Saorla Miller's impressive long-distance shot stunned the Fighting Irish, giving Memphis a 2-1 lead. The Tigers continued their offensive prowess, with Ashley Henderson extending the lead to 3-1 less than 2 minutes later. This secured Memphis's 3-2 victory and a well-deserved spot in the Sweet 16.
NCAA Tournament
After hosting LSU and defeating Notre Dame, Memphis might face the home team, Arkansas, in the next match. The Tigers' upcoming game will be in Fayetteville, and they will either play the Razorbacks or Pittsburgh.
Should Arkansas advance today, this would be an exact Sweet 16 rematch from last year—same location and matchup. Last season, Memphis faced a heartbreak, falling to the Razorbacks in PKs after being tied at 3-3 at the end of the final period.
The scheduled match is in two days, on November 19th at 6 pm.