Memphis In To See Foreign Prospect David Mirkovic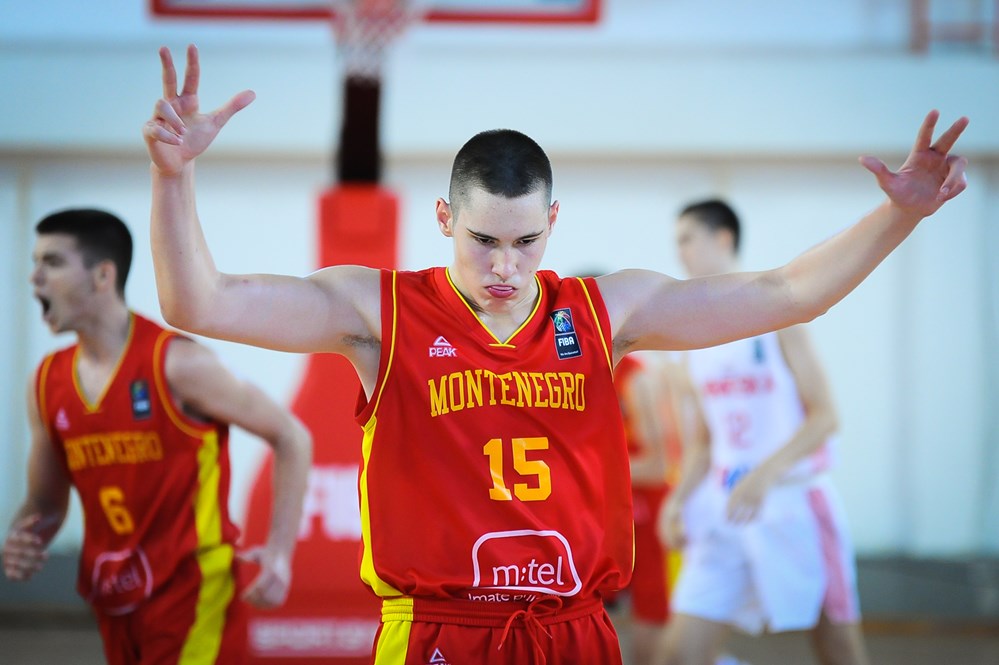 Penny Hardaway and the Memphis Tigers have been active on the foreign recruiting trail as of late. The most recent trip took a Tiger assistant overseas last week, as Memphis sent a staffer to Montenegro to watch an SC Derby practice. Sources indicate to Hitmen Hoops that Memphis was in to see 6'9 F/C David Mirkovic.
The Tigers have some familiarity with SC Derby. Zvonimir Ivišić, who eventually committed to Kentucky, was a player Memphis was heavily involved with. Ivišić played for SC Derby before heading to the United States to play collegiately for the Wildcats.
So, what type of player is Memphis showing interest in with David Mirkovic?
Mirkovic's Game
David Mirkovic is a skilled big-man prospect. The 6'9 forward can play either frontcourt position and is mobile for his size.
Mirkovic doesn't possess high-level athleticism but makes up for it with his offensive skills. Playing for Montenegro during the FIBA U18 and U20 European Championships, Mirkovic showcased his versatility and ability to stretch the floor at a high level. Mirkovic uses pump fakes effectively to get defenders off the floor, and he can put the ball on the deck to shoot from the mid-range area. He can create separation on the perimeter, as he has an intriguing arsenal of size-up moves.
Despite his versatility, Mirkovic is best operating as a traditional big. He loves to go to work in the post, where he displays excellent footwork and good touch. He's a strong rebounder on both ends of the court and consistently competes on the glass. Mirkovic is an uber-talented passer, too. The big man possesses a unique set of passes, routinely flashing behind the back, no look, and over-the-head dimes.
SOURCE: Memphis had an assistant visit Europe to see SC Derby's practice last week, per multiple sources.

6'9" F/C David Mirkovic is a name to watch. Super skilled, playmaking big that has an old school feel to the game. Can stretch the floor when needed. Eligible for the 2025… pic.twitter.com/PF1m9DLLRr

— Hitmen Hoops Media (@HitmenHoops) September 27, 2023
Mirkovic's shot is eerily reminiscent of Denver Nuggets superstar Nikola Jokić. He has a slow release and often puts the ball over his head before firing a high-arcing shot. His flashy playstyle shows that he watches film of Jokić and other European standouts like Luka Dončić.
FIBA U20 and U18 Performances
This summer, David Mirkovic played for Montenegro during the FIBA U20 and U18 European Championship tournaments. The talented big-man prospect showcased his offensive skill and feel during both events.
U20s
Mirkovic was born in January 2006 and is eligible for the 2025 NBA Draft. He is heading into his second year of professional basketball for SC Derby. He was by far the youngest prospect competing in the U20 tournament. And the setting did not overwhelm the Montenegro native.
Mirkovic was solid, averaging 8.9 PPG and 4.1 RPG through seven contests. He was efficient, too, shooting 50% from the field, 41.2% from three, and 73.3% from the free throw line. His standout performance came against Poland, scoring 15 points on 6/13 shooting from the floor and connecting on 3/6 attempts from beyond the arc.
6'9 2006 David Mirkovic was far and away the youngest prospect playing in U20s this year but David's always been ready for any competition level.

Stats: 9/4/1 on 50/42/73 splits

Stretch big with an old school post game and can pass even if he didn't show it this event. pic.twitter.com/aAq8XX8OgY

— Pistons Draft Talk (@PDTScouting) July 26, 2023
U18s
Against players of his age group, David Mirkovic dominated the U18 competition. He averaged 15.8 PPG, 9 RPG, and 3.3 APG in eight tournament contests. He shot 45.7% from the field, 37.5% from three, and 71.4% from the free throw line.
Mirkovic had an outstanding performance against Austria in the tournament's third-place game. He scored 31 points on 10/16 shooting and collected seven rebounds. He was highly effective from the perimeter, making five out of six attempts from beyond the arc.
Big fan of 6'9 David Mirkovic, the 17 year old big is a modernized old school 4. Can stretch it, can pass, can handle it and a dominant post presence.

Averaged 16/9/3.3 in Fiba U18 this summer currently playing for Sc Derby in his second year playing professional basketball pic.twitter.com/DLvyY95cZb

— Pistons Draft Talk (@PDTScouting) September 27, 2023
Mirkovic's Recruitment
There is little known about the recruitment of David Mirkovic. The 17-year-old is eligible for the 2025 NBA Draft, and it is currently unknown whether or not he will play collegiately before going to the NBA.
Many college coaches and professional scouts were at the FIBA European Championships, so Mirkovic likely received a good amount of attention there for his play. Expect other schools to begin to show interest as well.