Where Do Memphis Targets Stand in ESPN Rankings Update?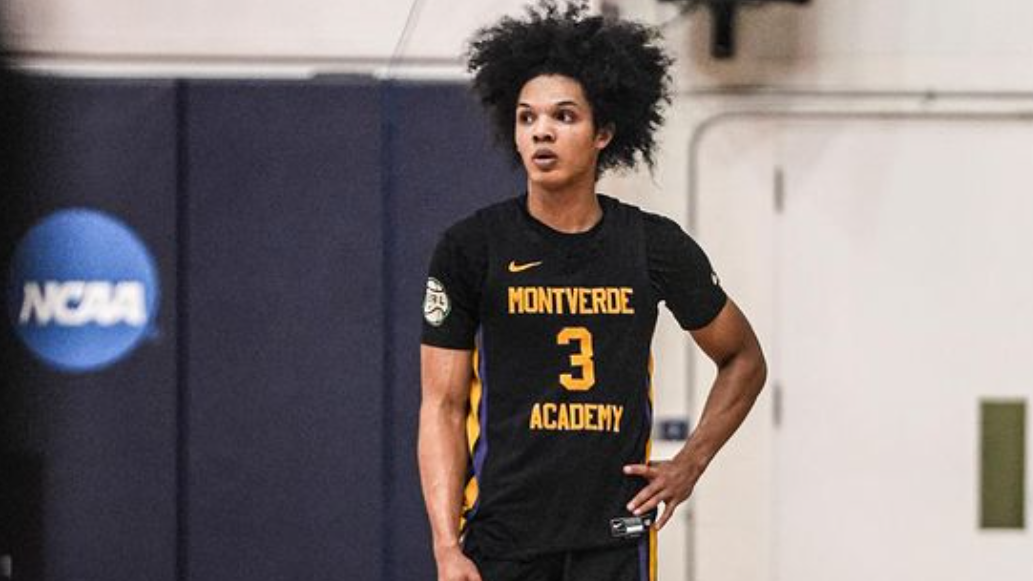 ESPN released an update to their top 100 recruiting rankings list for the class of 2024. With the rankings come the traditional debates over who sits where, who's ranked too low, and who's ranked too high.
So, where do Memphis targets stand on the list, and is their ranking justified? Plus, how about a recruiting update on these players?
Billy Richmond
Billy Richmond sits at #34 (#12 SF) in the new rankings. 
The Memphis, Tennessee product heads into his senior season for Camden High School after an impressive summer on the AAU circuit.
As of now, I feel this ranking for Richmond is justified. There are some players I wouldn't put above the two-way wing, but some players could be argued above him. However, with DJ Wagner and Aaron Bradshaw off to Kentucky, Richmond has the opportunity to take on an increased role at Camden. He could take a leap in the rankings if he can show off his continuously expanding offensive game and typical defensive impact.
Richmond released a top eight schools list two weeks ago, and Memphis was included. Other schools include Miami, Texas, Kentucky, LSU, Kansas, Louisville, and Alabama.
He's also scheduled official visits to the following schools, per Joe Tipton:
LSU (September 8-10)
Kentucky (September 15-17)
Memphis (September 29-31)
Kansas (October 6-8)
Alabama (October 20-22)
As Richmond looks to narrow down his list of schools and eventually find a college destination, Memphis seems to be on the outside looking in. Despite him being local, along with the fact that Richmond's father played for the Tigers, Penny Hardaway and company will have some ground to make up if they wish to land his services.
At this moment, I'd watch out for Kentucky, Alabama, and Kansas. However, getting Richmond on campus for an OV is important, and I'd never rule out Penny working his magic to make a move here.
2024 F 6-foot-7 Billy Richmond (@BillyRichmondI) has had a stock-boosting few months from being with Camden (NJ) and now on the grassroots season.

A high energetic prospect with length, elite athleticism, explosiveness, shows strong finishes, and an impactful 2-way player. pic.twitter.com/DTINWRRt9x

— Samad Hines (@Samad_Hines) May 18, 2023
Naas Cunningham
Naas Cunningham falls in at #47 (#16 SF) in the rankings for 2o24. 
Cunningham was the #1 overall recruit in the class when he signed with Overtime Elite in April 2022. Since then, he's fallen in the rankings significantly, failing to stand out at OTE.
Ahead of his senior season, he transferred to Southern California Academy. The school is a part of the Overtime Elite league but plays a separate national schedule. Cunningham will no longer receive the OTE's coaching, instruction, and development but should get to play a more featured role for SoCal Academy.
Despite him already falling a good amount in the rankings, I believe that Cunningham is still too high in ESPN's update. Cunningham is a talented scorer, but he's never showcased the efficiency to warrant a high ranking. If he can capitalize on his tantalizing talent playing for SoCal Academy, however, he could make a jump in the rankings.
In February, Cunningham announced a top-five list of Duke, Kansas, Memphis, Rutgers, and UCLA. Since then, however, it's been a relatively quiet recruitment. While sources have indicated to the Tiger Blueprint that Memphis is still in the mix for Cunningham, it's hard to predict where he'll end up. 
2024 F Naas Cunningham (@NaasCunningham) had one of his best overall set of games in Kansas City at the Nike EYBL — had a couple 20-point+ games.

Proved he is capable of creating his own offensively, knockdown three's, scored in transition, and showed great activity @NYRhoops. pic.twitter.com/5fojihMjrA

— Samad Hines (@Samad_Hines) July 11, 2022
Curtis Givens III
Curtis Givens slots in at #48 (#11 PG) in the 2024 rankings, just one spot behind Cunningham.
He'll play for a stacked Montverde Academy roster in his senior season. With players like Cooper Flagg, Derik Queen, Liam McNeeley, Asa Newell, Rob Wright, and more on the roster, it remains to be seen how much playing time Givens gets this year.
As a result, Givens' ranking may be slightly high. I wouldn't be surprised if Givens drops some in the rankings due to a lack of playing time. While I like the combination of playmaking ability and shot-making prowess that Givens possesses, Montverde's talent (along with Givens' mediocre defense) might keep him off the court.
The speedy floor general released a top seven that included Memphis in May. Other schools included LSU, Texas, UConn, Georgia Tech, Indiana, and Villanova.
He set three official visits on Monday, per Travis Branham:
Texas (September 1-2)
Indiana (September 8-9)
Memphis (September 22-23)
Memphis is very much in the mix to land Givens. While LSU is the perceived favorite right now, the fact that Penny Hardaway and the staff have the last visit is meaningful. Memphis will be in the mix for Givens until the very end. Whether or not they win out is the question.
2024 PG 6-foot-3 Curtis Givens III put on a shooting clinic at the @NikeEYB session one in Atlanta this past weekend — averaged 18.8 PPG 46% FG (4 games).

An elite shot maker with a smooth release, has the size, off-ball value, pull up game, and overall plays to his strengths. pic.twitter.com/Wzy6uswXeM

— Samad Hines (@Samad_Hines) April 26, 2023