Expectations for Tigers in the NBA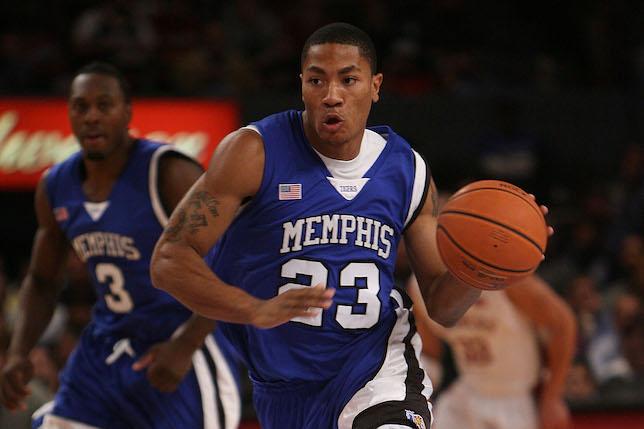 Memphis boasts one of the most storied college basketball programs of all time. The Tigers have sent a whopping 39 players to the NBA since 1959. Currently, seven current Tigers in the association are entering the 2023-24 NBA season. What can we expect from them?
Derrick Rose (Memphis Grizzlies, PG/SG)
Rose has stayed away from the Memphis basketball program since the Tigers' incredible championship run in 2008. However, after he signed with the Grizzlies this off-season, Rose "wants to be a part of the Memphis basketball program again." The Tiger legend has the chance to make significant contributions to Memphis' collegiate and professional basketball teams. Rose's veteran leadership will be critical for a young Grizzlies squad that needs a positive locker-room presence. 
On top of his off-the-court impact, expect the former MVP to be a semi-rotational player. With Ja Morant's 25-game suspension, Rose's ability to play on or off the ball will be a key to him getting playing time. 
Stat Line Prediction – 7 PPG, 3 APG, 1 RPG, 15 MPG
James Wiseman (Detroit Pistons, PF/C)
Ever since being a top recruit coming out of high school, Wiseman has struggled to see sustained success. After only playing three games for Memphis, Wiseman had an injury-plagued tenure with the Warriors. Golden State would then move the former second-overall pick to Detroit for an underwhelming return. Wiseman, however, would show flashes in his 24 games with the Pistons, averaging 12 PPG and 8 RPG in 25 MPG.
Wiseman faces an uphill climb as he looks to have a breakout year in Detroit. The frontcourt in Detroit has four talented young players, all vying for extended playing time. If he hopes to see a significant role this season, Wiseman must prove to Detroit's coaching staff that he can outplay them (former Memphis big Jalen Duren and former first-round picks Marvin Bagley and Isaiah Stewart).  
Stat Line Prediction – 8 PPG, 6 RPG, 17 MPG
Jalen Duren (Detroit Pistons, PF/C)
Former Memphis big Jalen Duren had an impressive rookie season, averaging nearly a double-double. The fact that he is only 19 years old creates additional optimism for Duren to be a vital piece of a rebuilding Detroit Pistons squad. Alongside budding stars Cade Cunningham and Jaden Ivey and talented rookie Ausar Thompson, this team is loaded with young talent. If Duren can have a big year as Detroit's starting center, don't be surprised if the Pistons make the play-in.
Stat Line Prediction- 14 PPG, 10 RPG, 30 MPG
Josh Minott (Minnesota Timberwolves, SF)
While Minott didn't get much of an opportunity in the NBA last year (15 GP, 3 PPG), he was highly productive with Minnesota's G-League affiliate, averaging 20 PPG in nine games. Minott continued this impressive run of production in the Summer League, but he remains buried on the depth chart in his sophomore season. Expect more of the same this season, with him playing in both the G-League and the NBA for Minnesota. 
Stat Line Prediction – 4 PPG, 3 RPG, 7 MPG
Precious Achiuwa (Toronto Raptors, F)
Nagging injuries and Toronto's ridiculous depth at the wing/forward spots caused Achiuwa's minutes to go down some last season. Although there is competition for playing time, the Raptors know Achiuwa is "a crucial part of both their team identity and everything the organization wants to do going forward." If Achiuwa can stay healthy, he'll further cement himself as a key role player for the Raptors. 
Stat Line Prediction – 13 PPG, 8 RPG, 28 MPG
Lester Quiñones (Golden State Warriors, G) 
Quinones has "been in his bag" this summer. He kicked it off by leading the Warriors in scoring (21.2 PPG) in Summer League competition. He parlayed that into playing a pivotal role for the Dominican Republic national team during the FIBA World Cup. On July 24th, the Warriors tweeted that Quinones would return on a two-way deal. With the Warriors trading Jordan Poole to Washington, expect a scorer as pure as Quinones to have a role for Golden State.
Stat Line Prediction – 7 PPG, 2 APG, 13 MPG
Emoni Bates (Cleveland Cavaliers, G/F)
Bates had an incredibly inefficient time at Memphis, only playing one year for the Tigers. He transferred to Eastern Michigan before his sophomore season and entered the NBA Draft at year's end. While Bates was disappointing in his lone season as a Tiger, it doesn't change the fact that he donned the Memphis blue.