Former Wichita State Wing Jaykwon Walton Commits to Memphis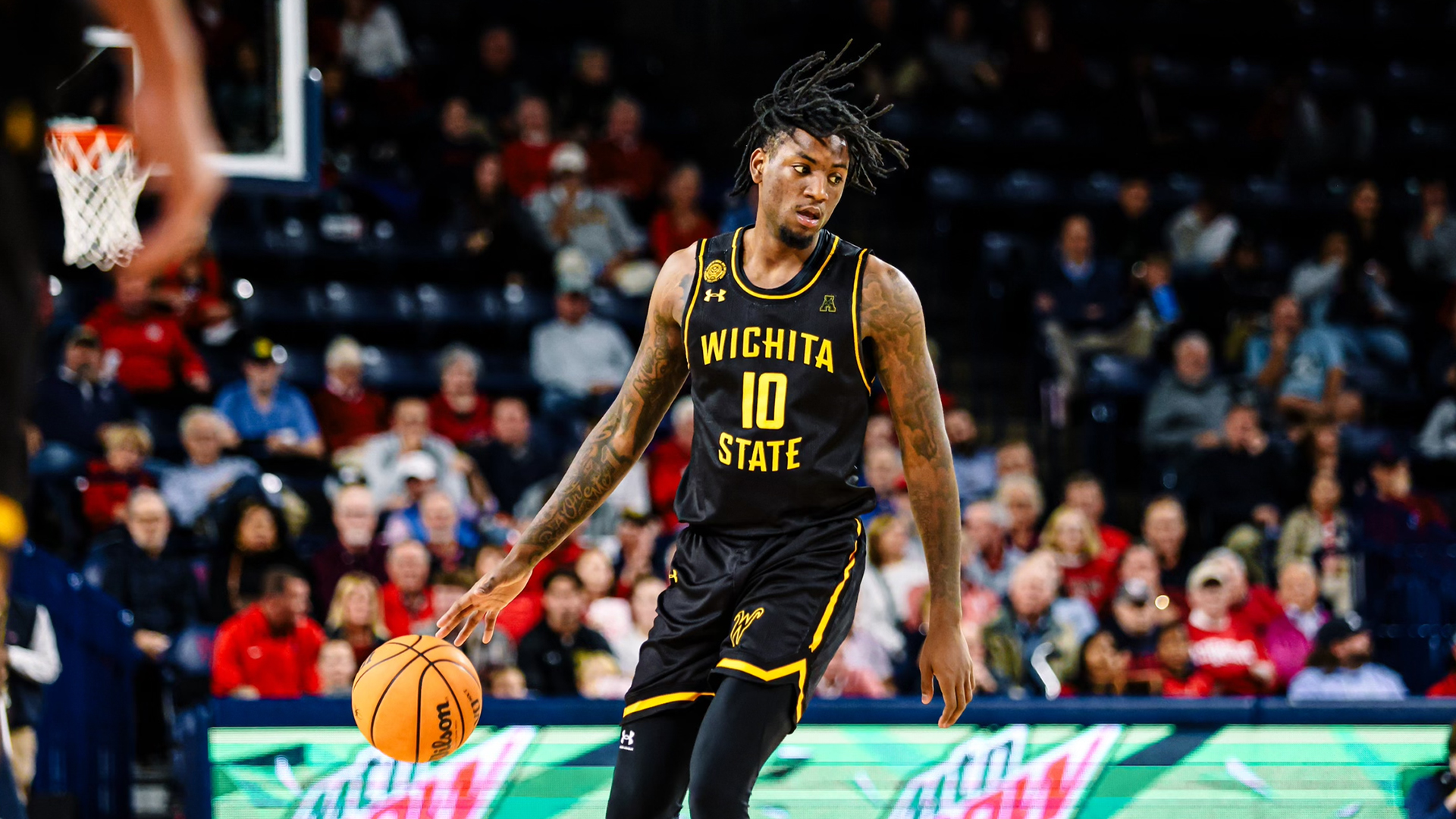 Former Georgia and Wichita State wing Jaykwon Walton will play for head coach Penny Hardaway and Memphis basketball this season.
Walton becomes the eighth member of Memphis' transfer portal class. The other seven are Caleb Mills (Florida State), David Jones (St. John's), Jahvon Quinerly (Alabama), Jordan Brown (Louisiana), Nick Jourdain (Temple), Jayhlon Young (UCF) and Jonathan Pierre (Nova Southeastern). Former MTSU wing Teafale Lenard decommitted from the program on Tuesday night.
COⓂ️Ⓜ️ITTED

6'7" F Jaykwon Walton (@WaltonJaykwon) has committed to the University of Memphis, as reported by @BluffCity_Media.

Recently transferred from Wichita State to UCF this offseason. Big pickup for Memphis, as they add some important shooting to their offense. pic.twitter.com/QBg6d2LXG0

— Hitmen Hoops Media (@HitmenHoops) July 27, 2023
Walton had been committed to UCF since May 11 after originally signing with Alabama this off-season. The Crimson Tide, however, revoked his scholarship in April after he and a fellow passenger were arrested on second-degree marijuana charges. Tuscaloosa authorities found three firearms and approximately 32 grams of marijuana in a vehicle Walton was riding in.
He and the other passenger—Kameron Deshawn Harris—were released on a $500 bond. Police opted to not charge the vehicle's driver.
Walton is now making a sudden shift in late July with his move to Memphis. Sources tell Tiger Blueprint that he is on campus and practicing with the team.
Walton's Collegiate Career
Memphis will be Walton's fourth school in his collegiate career, the other three being Georgia, Shelton State and Wichita State. The Tigers recruited Walton in high school when he was a member of the 2019 class before his commitment to Georgia.
After two lackluster seasons there, Walton transferred to Shelton State, a junior college in Alabama, for the 2021-22 campaign. He averaged 13.5 points, 4.4 rebounds and 2.9 assists per game while shooting 47.4% from the field and 36.2% from three-point range.
The 22-year-old senior spent last year at Wichita State, where he averaged 13.9 points and 5.3 rebounds per game while shooting 53.5% from the field and 40% from three-point range.
Walton had two good games against the Tigers last season. On January 19, he scored 15 points while shooting 80% from the field and 66.7% from three-point range. On February 23, he put up 14 points, 6 assists and 4 rebounds while shooting 63.6% from the field.
Though Walton won't bring the same defensive prowess Lenard would've brought to the team, he does bring more scoring and shooting to the table. One of Memphis' biggest needs is perimeter shooting, and Walton immediately projects as the Tigers' best in that department.
Walton Deserves a Second Chance
His April arrest does understandably raise some red flags. However, there are some details to note about that situation.
Firstly, Walton's actions likely wouldn't have resulted in him losing his spot on the team at most programs. The reason why it happened at Alabama is because the Crimson Tide were reeling off the Brandon Miller incident from just a couple months prior. They couldn't risk another situation of that type.
Secondly, only one of three firearms in the vehicle belonged to Walton. He also informed the authorities that he had it in the car. Walton cooperated with the authorities and didn't resist arrest once they found the marijuana in the vehicle.
Walton made a mistake, yes. But he likely deserves some grace from fans, especially at a school like Memphis that doesn't mind providing second chances.
What's Next?
With Walton now on campus, the only three dominos yet to fall are Jones, Brown and DeAndre Williams.
Jones and Brown haven't arrived to campus yet, but will likely do so sooner rather than later. Williams, meanwhile, is awaiting the NCAA's decision on his waiver for one last season of eligibility. His attorney, Don Jackson, reportedly submitted all required documents for the waiver to Memphis' compliance department last week.
Sources tell Tiger Blueprint that there is growing optimism within Memphis' program that Williams will be deemed eligible by the NCAA.
Walton's commitment—this late in the game—is simply a cherry on top of what has already been a prolific off-season for Memphis basketball.