Memphis is Not Recruiting Deshawndre Washington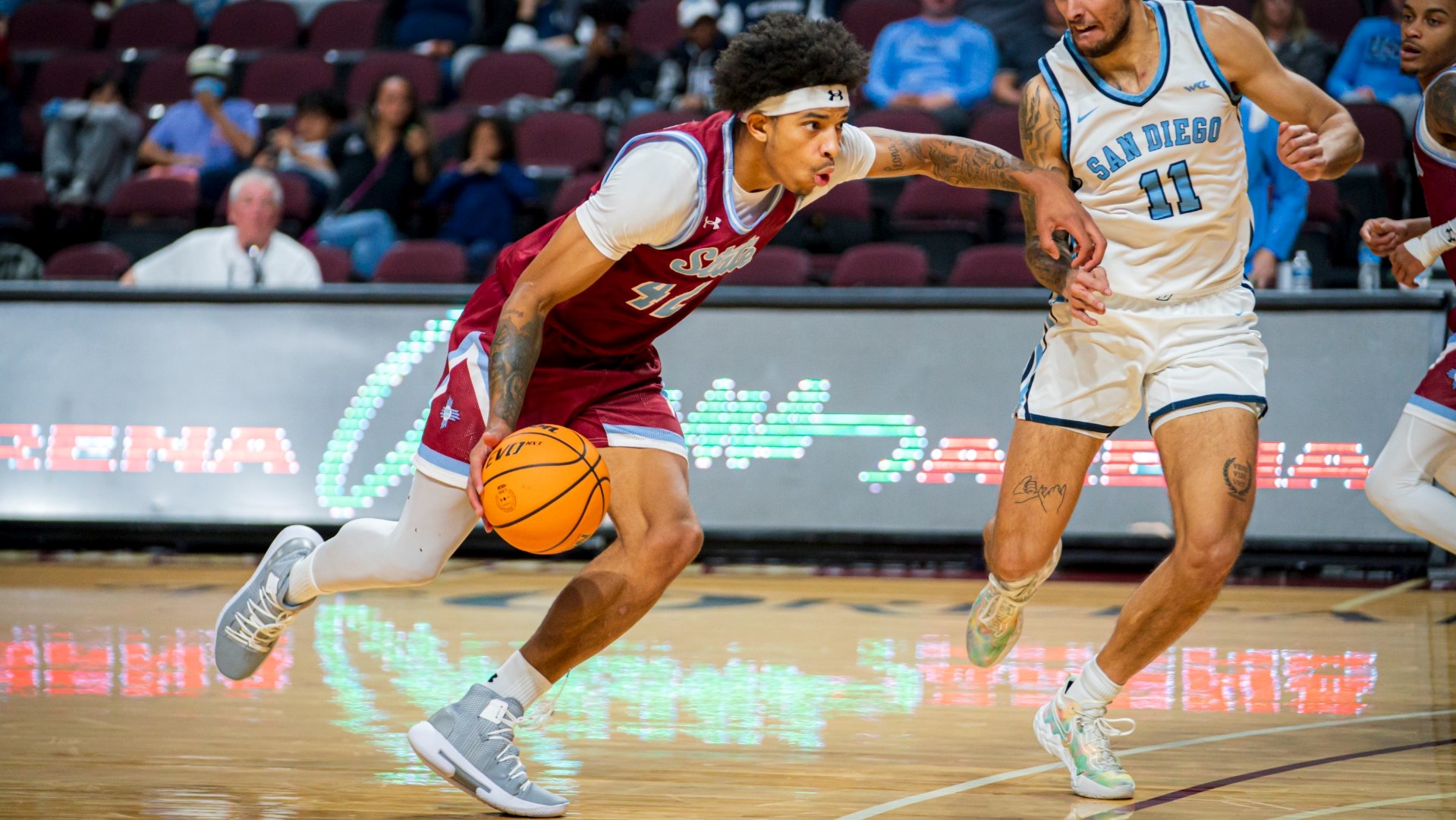 Despite recent reports that Memphis is in contact with New Mexico State transfer Deshawndre Washington, multiple sources have indicated to Tiger Blueprint that this is not true.
What We Know About Washington and Memphis
There has been some confusion in recent days about where Memphis stands on Washington.
Some media outlets have reported that Memphis has shown interest in the 6-foot-7 guard. However, sources close to the situation have informed Tiger Blueprint that Memphis has yet to reach out.
In fact, it was Washington's agent who reached out to the staff.  To sum it up, Washington was the one who expressed interest, not Memphis. Memphis has not engaged yet, and it does not plan on doing so.
Why This Matters for Memphis
Washington is a good college basketball player. There's no denying that.
In his first season of Division I basketball, he averaged 11.9 points, 6.9 rebounds, 3.8 assists and 1.4 steals per game.
The issues lie off the court. Washington recently found himself in the middle of an alleged hazing scandal at his former school. The 22-year-old junior was accused of sexually assaulting multiple of his teammates and let's just say the details are disturbing.
You can read more about Washington's alleged actions in Senior Editor Roman Cleary's recent article "Why Memphis Basketball Recruiting Deshawndre Washington Would be a Complete Disgrace." 
Why Staying Away from Washington is the Best Option
All in all, if the staff pursued Washington, it would be met with tremendous backlash from both media and fans.
It could create divide in the locker room, and it would just feel morally wrong if they were to bring him on board.
I don't want to speak for anyone, but I would think being on the same team as Washington would make numerous players and staff members uncomfortable. It could even lead to players leaving the program.